The Stearman XA-21 (Model X-100) was a competitor in a United States Army Air Corps competition for a twin-engined attack aircraft which (after redesigns) led to the Douglas A-20 Havoc, Martin A-22 Maryland and North American B-25 Mitchell.
The X-100, designated XA-21 following purchase by the Army Air Corps, was a twin-engined high-winged monoplane of all-metal construction. It featured an unusual cockpit arrangement, much like those on most German World War II bombers designed during the war years, with a streamlined greenhouse canopy enclosing both the pilot and bombardier stations.
The XA-21 was first tested with the streamlined cockpit but this configuration was found to restrict the pilot's forward vision, and the aircraft was rebuilt with a conventional (stepped) nose and cockpit structure. Although this change in the cockpit did not significantly affect performance, the XA-21 was not ordered into production.
The sole XA-21 had serial number 40-191.
Operators
United States Army Air Corps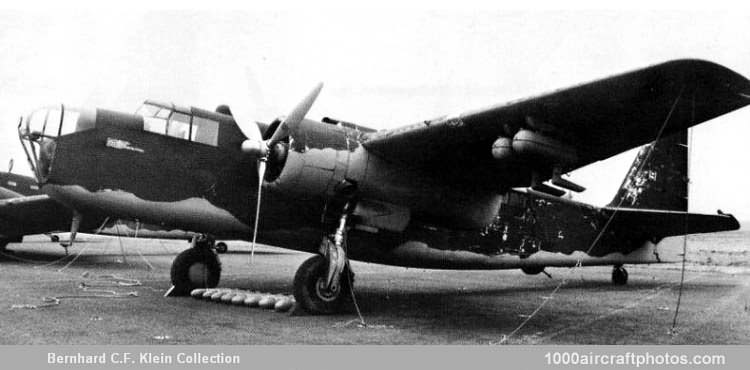 Specifications (XA-21)
Crew: 3
Length: 16.18 m
Wingspan: 19.81 m
Height: 4.32 m
Wing area: 56.39 m²
Empty weight: 5,789 kg
Useful load: 2,520 kg
Loaded weight: 8,269 kg
Powerplant: 2 × Pratt & Whitney R-2180-7 Twin Hornet radial engines, 1,400 hp (1,030 kW) each
Maximum speed: 414 km/h
Cruise speed: 322 km/h
Wing loading: 147 kg/m²
Power/mass: 0,15 hp / 250 W/kg
Guns:4× wing-mounted 7.62 mm M1919 Browning machine guns
1× nose-mounted 0.30 in machine gun
4× aft-firing 0.30 in machine guns
Bombs: 1,200 kg