The ANBO VIII was a Lithuanian bomber-reconnaissance monoplane designed by Antanas Gustaitis and built by Karo Aviacijos Tiekimo Skyrius.
The ANBO VIII was a low-wing monoplane with a tailwheel landing gear, an enclosed two-seat tandem cockpit and powered by a 930 hp (694 kW) Bristol Pegasus XVIII radial engine.
The prototype and only ANBO VIII was first flown on 5 September 1939 and was still under testing when the country was annexed by the Soviet Union.
The prototype was removed by the Soviet authorities for testing.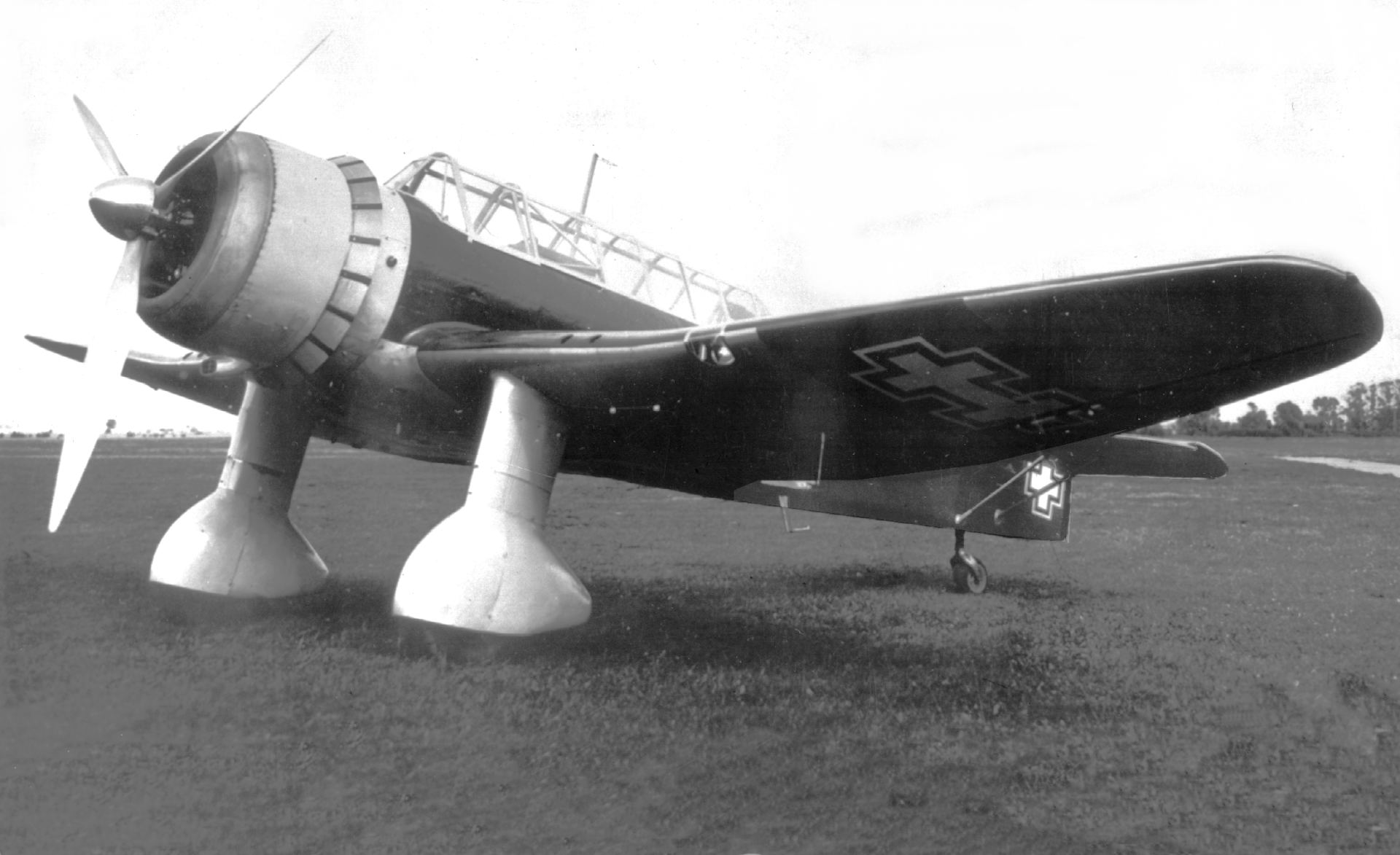 General characteristics
Number built:

1
Crew: 2
Length: 9.5 m
Wingspan: 13.5 m
Wing area: 30 m2
Empty weight: 2,300 kg
Max takeoff weight: 3,700 kg
Powerplant: 1 × Bristol Pegasus XVIII radial piston engine, 690 kW (930 hp)
Maximum speed: 411 km/h at 5,000 m altitude
Minimum control speed: 113 km/h
Service ceiling: 9,000 m
Time to altitude: 2 minutes to 1,000 m, 15 minutes to 5,000 m
Guns: 4 × 7.7 mm fixed forward-firing M1919 Browning mg with 500 rpg
1 × 7.7 mm manually aimed M1919 Browning mg in the rear cockpit with 5 x 100 round boxes
Bombs: up to 600 kg on a fuselage bomb rack and/or 400 kg under the wings.
Operator: Lithuania